I've been off line for a while, but I'm back! I have so many things to show, and I have to announce, from now on my blog will be in English and Spanish, for all the new friends I've been making who would also like to read the posts. And I've found I have six followers!!! Thanks!
He estado fuera de línea por un tiempo. Pero ¡ya regresé! Tengo tantas cosas que mostrar y, debo anunciar, que de ahora en adelante mi blog será en inglés y en español, por todas las nuevas amistades que he estado haciendo y quienes también quisiera leer las entradas.
Y ¡me encontré con que tengo seis seguidores! ¡Gracias!
The presents I made for past month exchanges have reached their destiny.
Los regalos de los intercambios que hice el mes pasado ya llegaron a su destino.


Ryan's beaded sachet
. El sachet con abalorios de Ryan.
Corine's bluework zigouigoui.
El zigouigoui en trabajo azul de Corine.
Rachael's tin.
La lata de Rachael.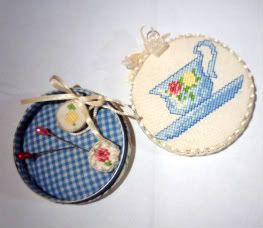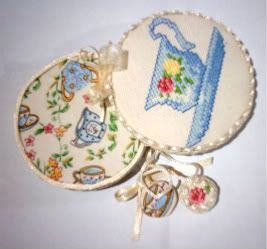 And, not for an exchange, Elisa's Christmas present (gave it in advance), Sanman originals, member's only pattern.
Y, no para un intercambio, el regalo de Navidad de Elisa (se lo di por adelantado), patrón exclusivo para miembros de Sanman originals.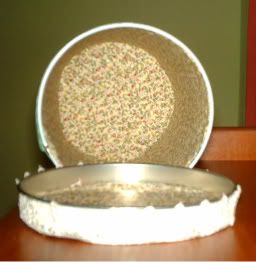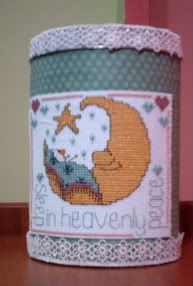 Tomorrow: what I got and what I will get.
Mañana: lo que me llegó y lo que me llegará.