Strange title! But that's how it is. This was the week before the last week of work, next Friday...Vacations!!!
I'd been very busy so my stitching has been slow, also have so many emails to check, my participation on the boards very rare. This week I could only knit a little, you know, carrying it all up and down, knitting on the bus, on lunch break, while I waited for my students (they are always about half an hour late).
On the process I learned something hugely important regarding to knitting: stockinette stitch isn't suitable for scarves, you will end up with a tube because it tends to roll over itself. See it for yourself:
I had to undo the job and start over again, this time using garter stitch, look the difference!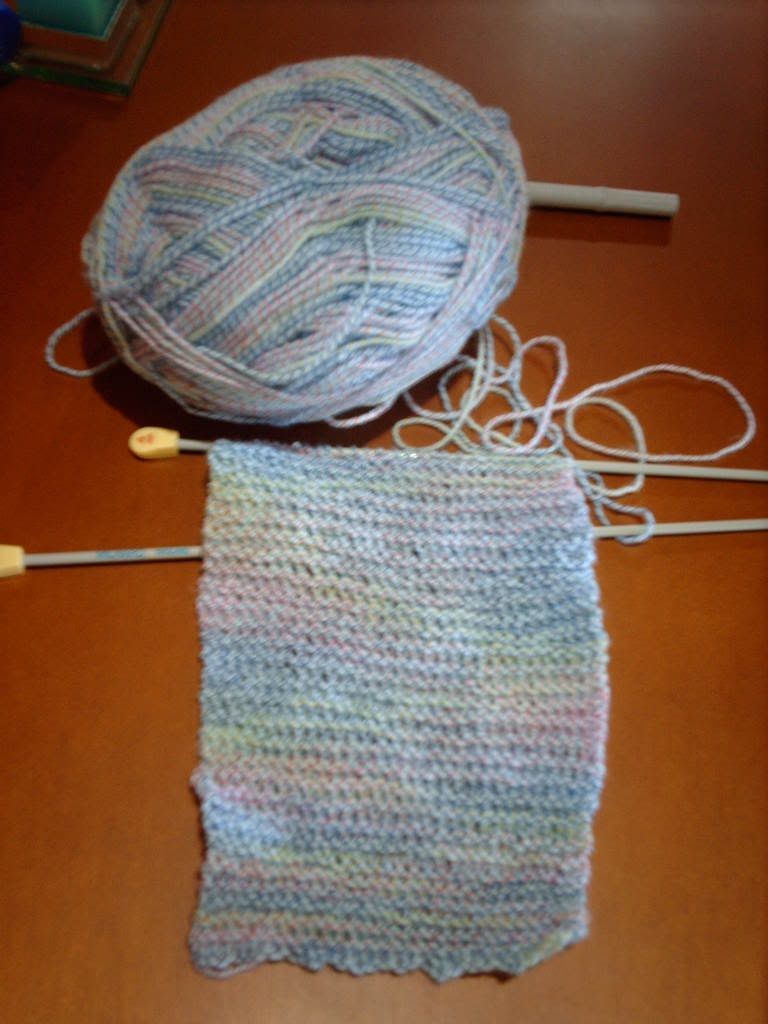 I'm planning to add flowers to it, not sure yet if crocheted or embroidered...
Well, enough for today, now I'll go to see what going on on my fellow stitchers blogs!
Happy weekend!