I've been working on a few pieces for exchanges, cross stitched and crocheted. For now the cross stitched ones are a secret until my partners get them. But I can show you what I sent and received from Ravelry and EMS.

My partner
Kay
got the flower dishcloths I crocheted for her. She mentioned she likes how colorful my work is, so these flowers seemed perfect. She's happy with them.
From
Alex
got this gorgeous headband, too bad you can't touch it, you would love the silky thread. She also sent a handmade bookmark with an origami figure.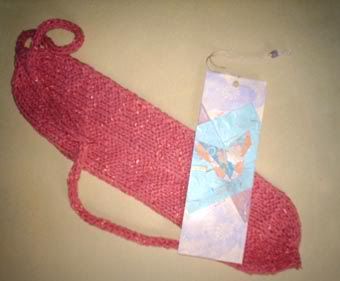 This is the first Ravelry swap I've gotten so far. I know there are two other things about to get here, but mail is a little slow this time of the year. Here's how it looks , love the pattern too:
Bianca
, in Germany, sent me this for the two buttons, two charms exchange at EMS. Love all the details, such as the buttons tin.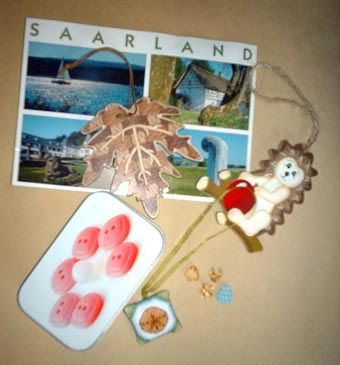 And this is the only item for my secret project that is all finished. Hand made Christmas presents, that's what the project is all about. I can show them off because I know the recepient doesn't read my blog lol
Happy crafting!