Hi there!!! Been absent, and still will take some time to get things settled. Had been peeking blogs from time to time, but have very little time and I've retrained to comment, so I can see more every time.

I'm in the process of moving. Had spent the last two months between boxes, packing and making arrangements, it's a long story, but I won't talk about it today...

On
LK's round 4th
, my present to
Pirjo
took too long, so I stitched a replacement and sent it the same day she received her first lol
Decided to do something she could actually use, and since were both teachers thought it would be nice to do a lunch sack. It turned out to be a lovely girly thing.
The lining is a bright pink washable nylon, almost waterproof.
To close it used a bright pink nylon cord. Had to finish the sewing by hand because my machine is not working (guess the carbon brushes need adjusting again).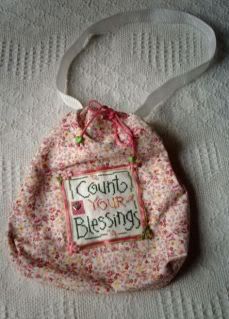 And also made two tags with my new stamp set.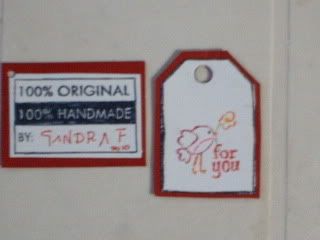 Got them at
Addicted to rubber stamps
. great quality and service. Take a peek, this was all I got:
And it came nicely packed in two cartons inside a rather big box, that prevented damage to the goodies. They were so thoughtful to add a gift rubber stamp in the shape of a heart, two paper samples and a few candies :0)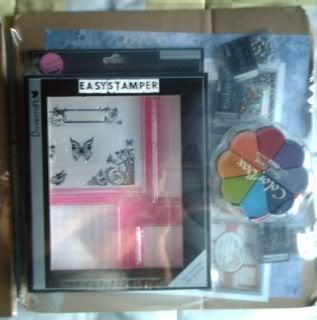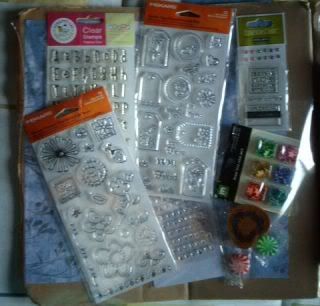 Just want to be all set and get back to work...