Hello creative people!!! Before showing you how my new creative space looks like, I'd like to show you a new addition to my lovely stitched pieces.

This is the scissor pocket
Melissa
made for me on the
LK exchange round 5
. It's a wonderful thing that she chose a design I wanted, thought of stitching one for me but it always strike me as kind of silly that I stitched a friendship saying for myself lol. So here it is for me. Love the lilac linen, it's such an unique color.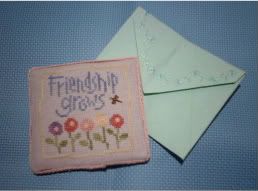 And the backing is so cute! Green gingham and a flowery satin ribbon.
As promised, here's my new crafting space. From a whole room to a 3 m wall... It's almost everything in here: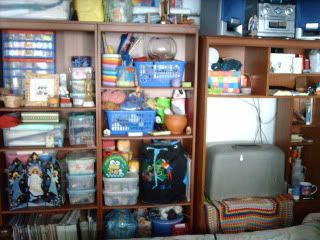 Some stuff didn't fit in so had to put in on the closet, it looked too messy outside, it's the wire wrapping tools and materials, also the paint, crochet projects yarn and some fabric: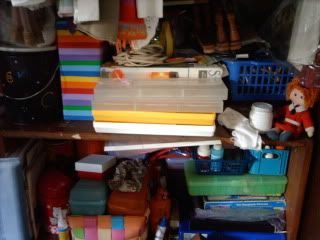 And its HOT in here!!! 80ºF contrasting the mere 62ªF at the other place, feels like a desert! I already cut my hair up to my neck.
OK, now on to the challenge.
Laughingpurplegoldfish
challenged us on her Ravelry group to recycle a T shirt. I had this one that I've outgrown on the front (miracles of the fibrocystic breast condition) but liked it so much didn't want to just throw it away.
These were the materials needed for the recycling: a pair of scissors, carbon paper and wheel tracer to make the stitches even (it was hand sewn), needle and thread, crochet thread and hook (for a flower accent), velcro and a glue (crazy glue didn't work out, I had to use silicone glue at the end).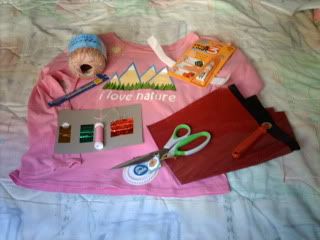 First, turned the Tshirt inside out, placed the sleeves flat lined up with the bottom seams. On the inside so they will work as a shoulder straps.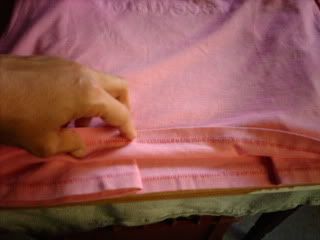 Then slided the wheel tracer across the lower seam, where the stitches go.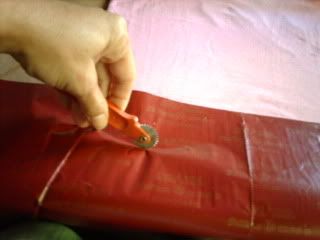 Used the pins to secure the seams and hold the sleeves in place.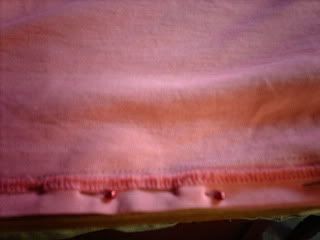 When it was sewn cut three pieces of velcro and pasted them with the silicone glue. To make sure they wouldn't come out held them in place with wooden clothes pins for about half an hour.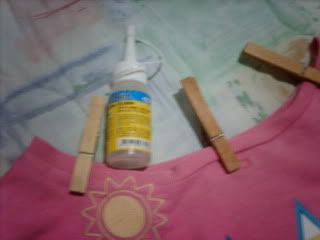 And there it is, my new market backpack: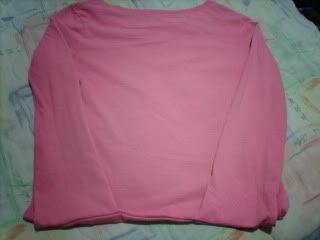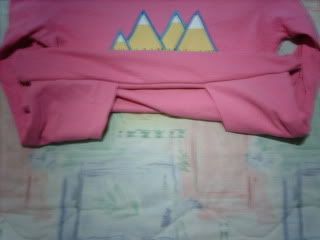 With some groceries in it. It works fine!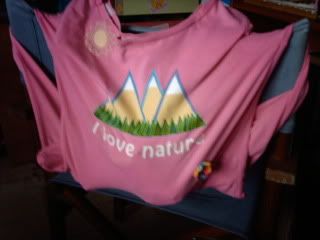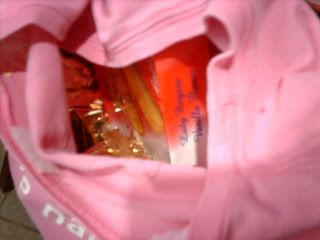 Until next time!!! Happy crafting!!!