I spent all day long crocheting these, well, actually all my spare time between cooking and cleaning, but it was worth, now I'm up to date on my 2010 Pair a month kal/cal group at Ravelry.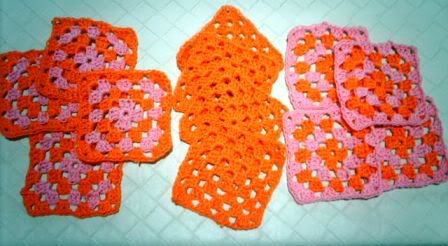 The pattern is nice and easy, 12 granny squares is all it takes for the pair, but I ended up with a size slightly larger than mine, and when I was testing them they fell out of my feet.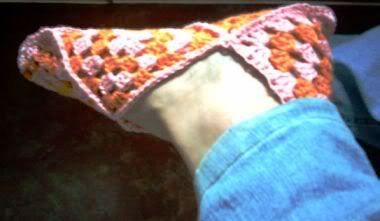 Another small detail: they have too many spaces, that's why they're more a summer piece than fo colder days. Still, I'm happy with them.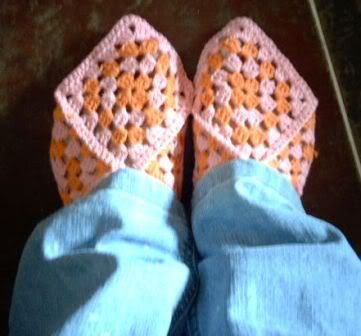 These next days I'll be crafting, no plans of going on trips. That's beside the religious duties, of course, but I'm happy to pick the cross stitch needles again. Goyo is happy because I'm around all day, he's enjoying himself on his very own private spa... lol
Have a blessed Holy Week!