Hello fellow crafters around the world. As I said, I'm in the process of moving. I'm already at the new place but still have to organize so many boxes and some furniture. Downsizing is stressing. Remember my craft room? Well, it's become a craft wall. I'll have to take a picture so you can see what I'm talking about.

For now I'll show you some things from the exchange front and a bit more.
I was
July MoM
at
Dazzling Dozen Potholder Swap
(Ravelry), we were a six month group. These are my Dazzling
*half*
Dozen Potholders:
From
barbbowman
, in Australia:
Love the happy face, it doesn't show well in the picture, but the blue is variegated.
From
Margolin
, in New Zealand: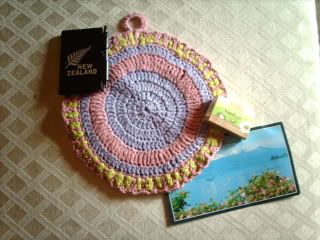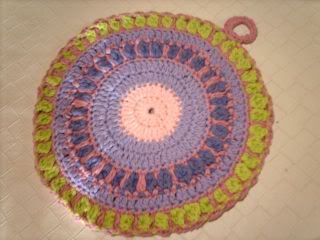 Talk about cuteness, look at this tiny kiwi soap: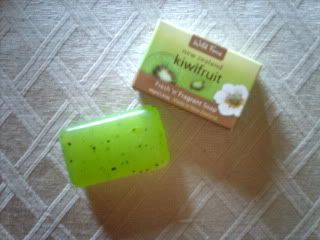 From
WelshCrochetDiva
, in Wales: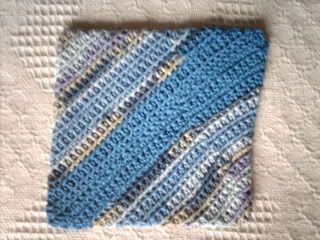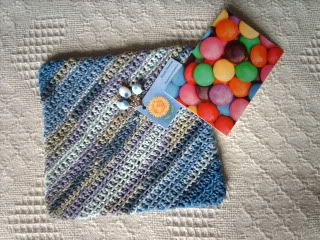 From
ladytbird
, in the USA:
The yarn is extremely soft, a blend of Alpaca and Silk, in periwinkle (couldn't get to show the real color with my camera). It came also with a pair of ladybug stitch markers.
From
cazknit
, in Australia: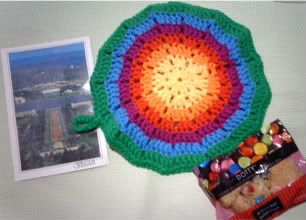 She included a cookie that match the potholder, love that kind of details, how thoughtful is that!
Ok, that makes five, not six. I noticed, so join a CAL to complete the half dozen. I'm a member of the group, therefore I should send me a potholder. That's how
Me-potholder
was born.
The pattern is by Claudia Loman, she a lovely lady and talented crocheter. You can read all about the CAL
here
. And if you want to make one, pattern is
here
.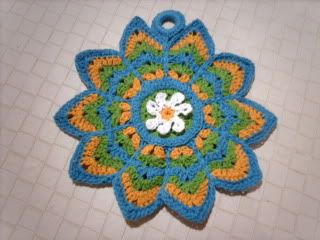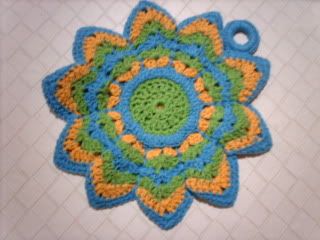 This tiny daisy was freeformed. I used pabilo, our traditional craft yarn.

Since I was making this one while recovering from the allergy (did I ever mention it? Ate fish and had a severe allergic reaction), my friend Ludys saw the first side and fell in love with the pattern, I asked for permission and she joined us. Here is her cute potholder, her cherries are also free formed.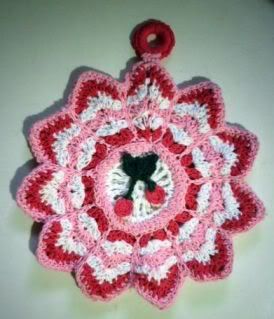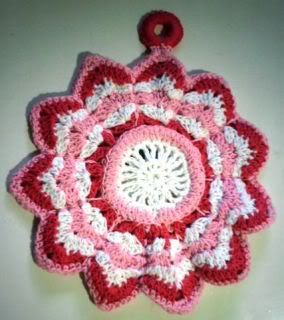 And to end the post, this are some of the potholders I sent and are already at their new homes: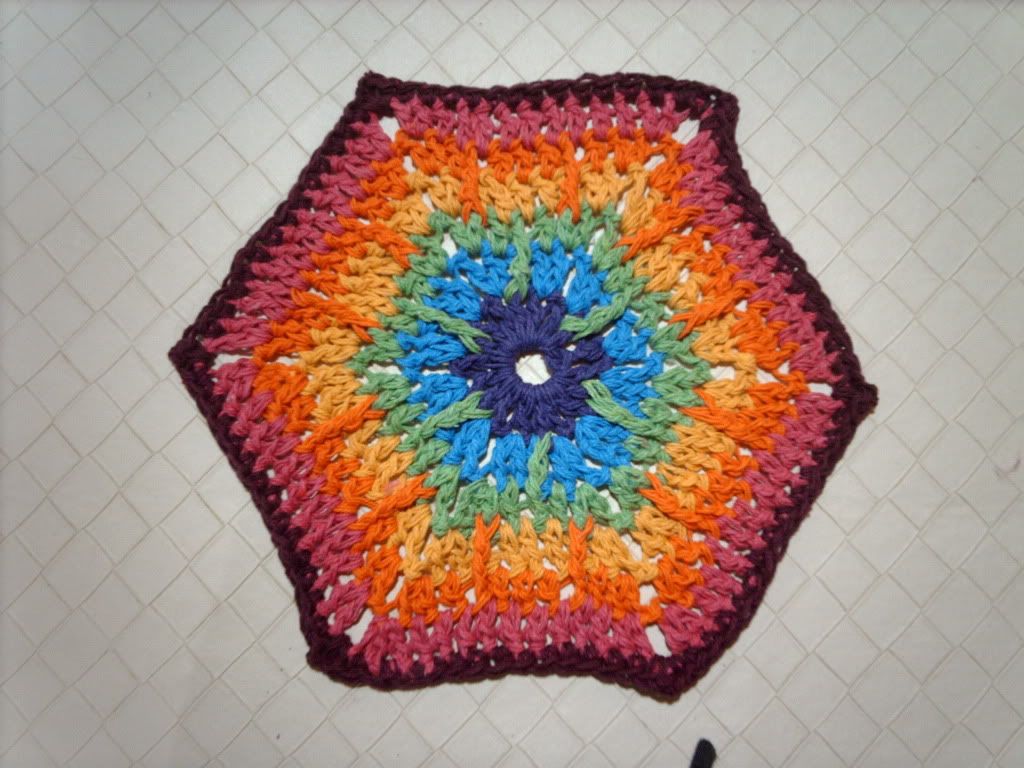 I forgot to take a picture of the it finished. This was double sided and has a ring.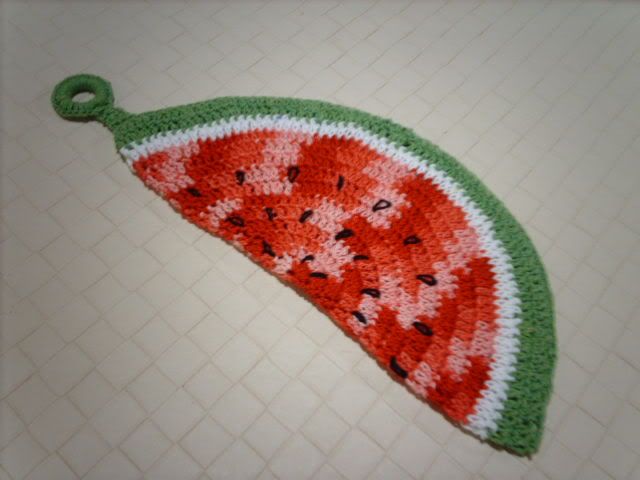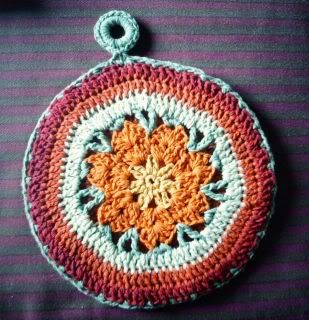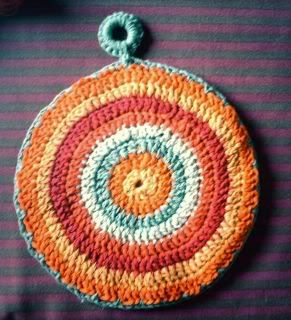 This picture shows the real colors, and the cute tag made with my new stamping set: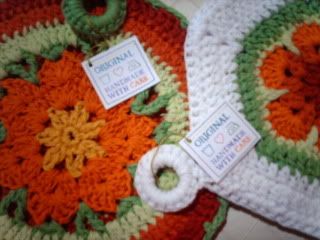 To barbbowman: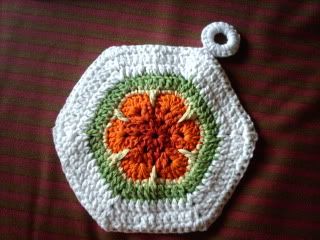 This one is one made with the
African flower
pattern. I gave it to
Ludys
.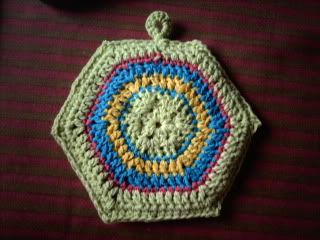 Pheewee!!! I'm exhausted! That really was a bunch!!!
Check in in a couple of days, I have to show off my Lizzie Kate round 5 scissor pocket, from Melissa.
Happy crafting!!!