I'm in heaven! I have eight squares out of the twelve for the afghan. And it definitely should be plan C. No backgrounds, will tie them together , not sure what yarn yet but I think it better be a lighter color, or since it's a crazy quilt, different colors matching the squares... Decisions, decisions, decisions!

Here's what I got today: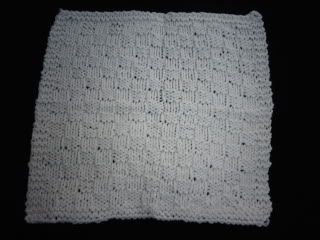 Love how the basket weave looks on white, so elegant!
And here are the goodies, candy corn, one of my favs! Everything else, tasty and classy, the pear is a notebook, and the emery boards have Mary Englebreit's prints on them.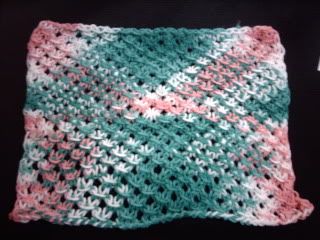 The picture doesn't make justice, the pattern is very intricate, has a gorgeous texture, the colors are lovely, very sweet!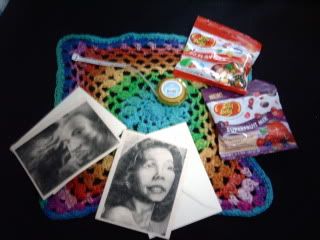 And more goodies, jelly beans (yum!!!), two outstanding cards picturing Martin Luther King, Jr and Coretta Scott King, with inspirational quotes from them printed on the back. And the yo yo like figure it's an automatic measuring tape, very handy.
At this rate hopefully all my squares will be here within the next two weeks, then the decision will be arranging and the joining color...

Happy crafting!!!