Hello!!! Enjoying the summer? Here we have days of summer between tons of rain and storms. Today is cloudy again...

Past weekend was
Camila
's first birthday. She's an adorable cutie baby and gets along with me very well. Her grannie
Mildred
is a good friend of mine. Made
two beanies
for her when she was six months old. I was the only single person with no kids invited to her party, past Sunday. Well, that has to be an honor. For her present I wanted something simple but that she can enjoy. Came up with a baby book and a teddy.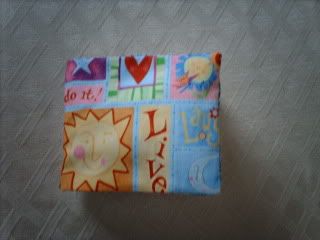 This little bear is a freebie from
Bunny hills designs
. I added the padded heart and her name.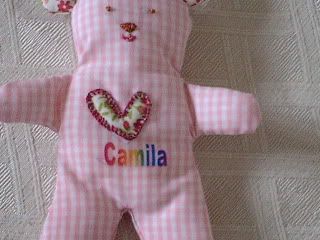 It all started with a bunch of pages in different colors.
For the outside used a cheery fabric that came from
Fabric depot
and some cute folded bias tape
Sue
sent me a while ago.
Camila
likes pictures, real ones, no mere drawings, she often quarrels with
Mildred
for her purse pictures. So, using my computer, printed on transfer paper a few images to go with the vowels, and also the first pages with her own picture, her mom and dad and me holding her when she was "little" lol :)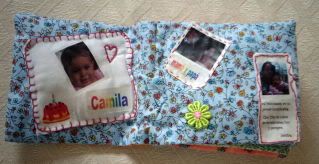 That's very easy to use and I bet it'll last a while for her to touch, grab and taste, you know babies do that.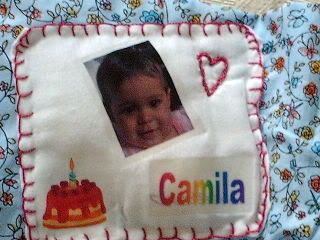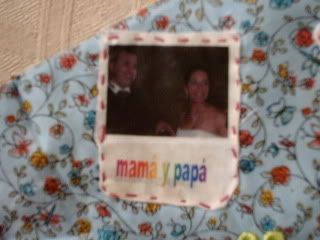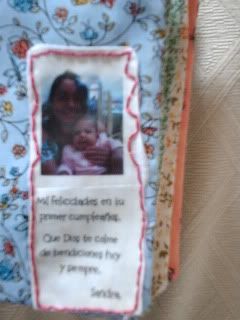 The letters are made from felt and each letter has a different stitch for attaching them to the book, and a different color to match the printed cotton in the page.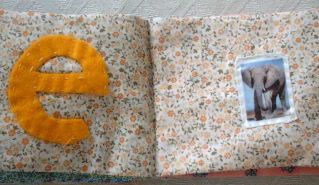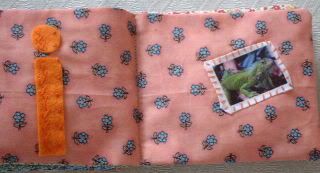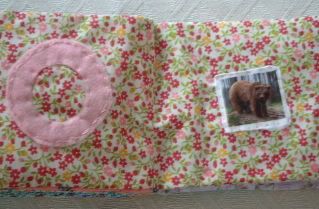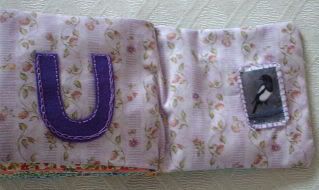 These two are my favorite. The whole idea behind it was an educational toy, she can get familiar with letters, colors and surfaces.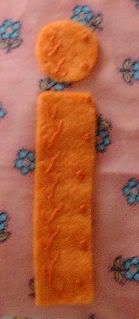 To end the post, good news, was invited to a textile expo next November :) During the summer break I'll be working on a few pieces to take there. One of them will be another baby book, just love how it turns out. Anyway my pieces are utilitarian art.
Tomorrow will be having a crafty afternoon with
Jessica
and
Reina
, we'll paint on wood. And Friday is my painting class. Remember the drawing workshop? It happens to be a complete painting course, we'll paint with acrylics, the drawing exercise was neat. I'll show you what we do.
Happy summer!!!