Hi! I've been busy with the pencil cases and some other small stuff I've been doing for friends kids back to school, such as personalized place mats, name tags for their back packs and pencil cases. But now I realize I moved in April and yet you haven't seen my new place.

Here it is:
Path way to the house, I live on the lower floor, that's the living room window: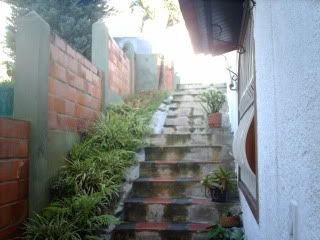 The stair goes down to a backyard (not mine to use):
The gorgeous entrance door (I'm in love with it):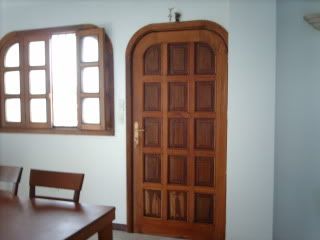 Here's the living room, friendship crazy quilt lies on the sofa: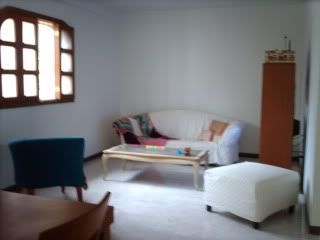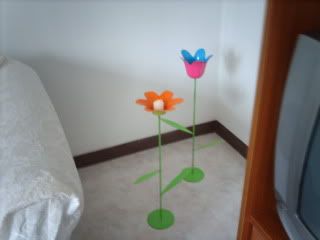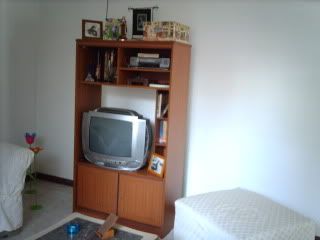 The dinning room: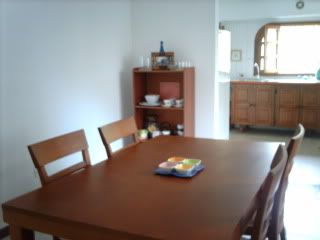 My Virgen de Guadalupe: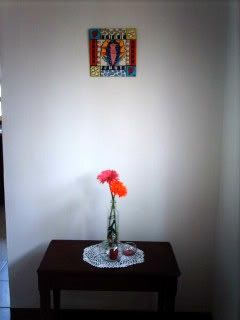 The small kitchen: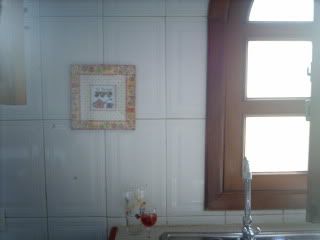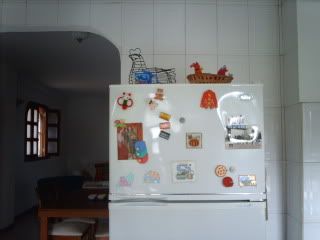 Beside the fridge is the service area: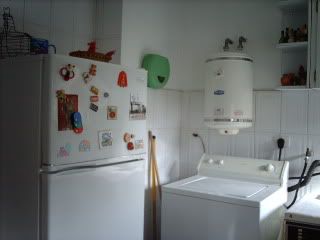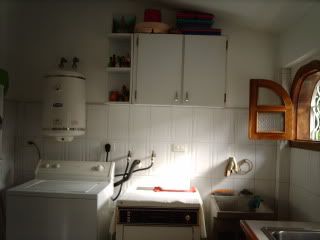 The gorgeous view, there's a big squirrel living among those trees (beside all the birds lol):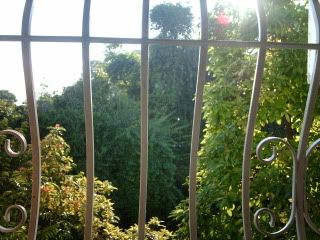 There are bars in all the windows and the door, here in Venezuela we must have them. This place is nice and safe but there have been break in on some of the neighboring houses ever once on a while, so better safe than sorry even if they spoil the pretty views.
The hall between the bedroom and bathroom doors has a small "Saints display":
My bedroom: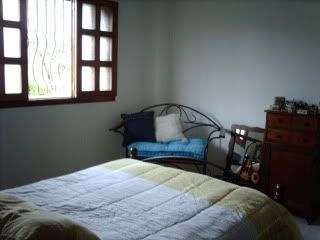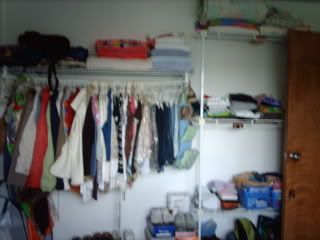 View from it:
The craft room, which I wish could be turned to "Studio", but I'm into saving now, so it will have to stay like this for a long while: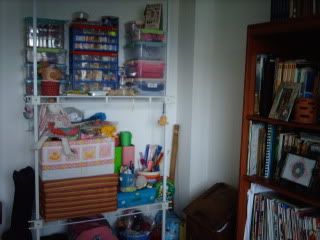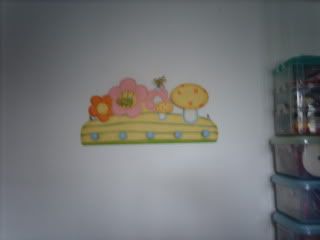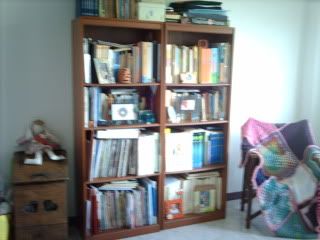 The nice view:
And the small bathroom:
Now that I gave you the tour, what shall you drink, coffee or tea?