This is Dawn's PIF. She loves snowman and also has a patriotic tree, thought this was a perfect design for her. I had it among so many charts that's been given to me from stitcher friends around the globe.
Mulberry designs.
Flurries Forever!
An adaptation of original artwork by Jane Johnson.
The backing fabric is a Christmas one.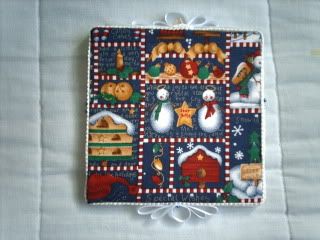 She also got a Peace card, a small needle threader and a chocolate (not pictured).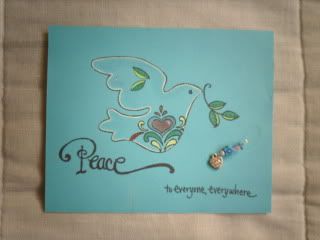 Hope you're all fine. I'm here in a blackout that started five hours ago and will take at least two more hours to be repaired, according to radio reports. God bless netbooks and their batteries lol
Happy crafting!!!