Hi there! Long time no post, even missed my blogoversary :( One too many things are going on in my life, some good, some bad. For now I'm trying to stick to the good things.
My eyes are not helping me much, stitching has become a luxury for me, I think it's the right eye, but doctors don't seem to find what's wrong so far. To help me get a sense of accomplishing something stitched a Lizzie Kate on 11 ct Aida and turned it into a bag that's now Magaly's lunch sack. She a dear friend who happens to be an English teacher, this was her Christmas present. Came out a bit small so I'll have to think of something...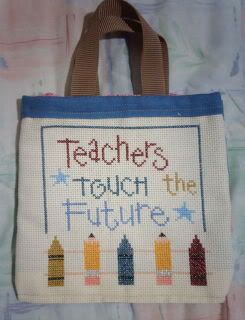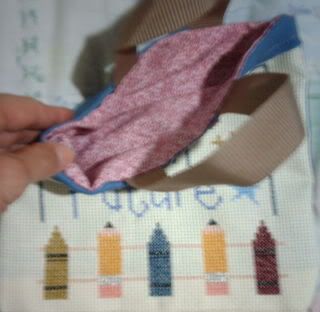 And the next two are part of a project, will be selling these. Bought them already made and my work is just customize them.
I have two lines so far: