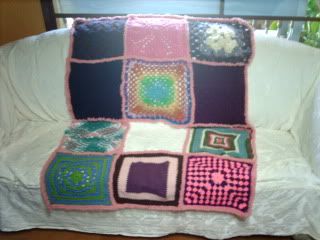 Here's my afghan. After much pondering, decided to go with pink, white or black were too much contrast or would disappear with darker and lighter squares. Pink is a color either present in some of the squares or a color that harmonizes (is that a word?) with the others, it also gives a sense of continuity through the whole blanket. The yarn has a feel similar to chenille, that is good because there's more texture and helps conceal the fact that not all the squares are the same size, plus is super soft.
Big part of the fun was reading what the ladies had to said about their choices. Let me share with you what they told me about their squares: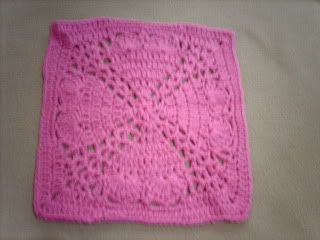 Sara made the square in her favorite color, the heart pattern is for Valentine's day, since I was February's MoM.
Katie sent two squares, what she told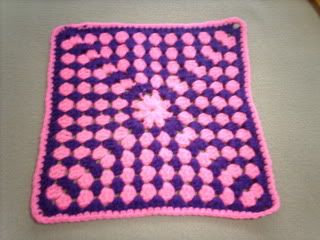 me about the pink and purple is that it represent her fun, high-spirited nature, while the granny pattern represents her traditional morals.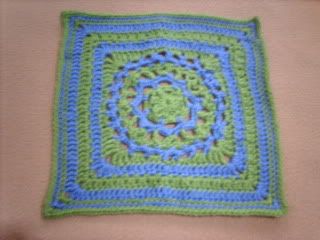 The blue and green square represents a girly pattern and a tomboy edge. That's because she loves to wear skirts and be feminine but she's also pretty handy with tools.
Lisa made this square with her own homespun yarn. The cream center is her first spinning and plying attempt, the lighter purple is also one of her first attempts while the darker purple is something she made this year. It's meaningful for her because is a reminder that she has come a long way and never gave up.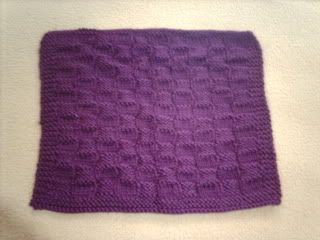 Edie's square reflect two passions of her: color purple and knitting. I thought it was cool she chose basket weave stitch, one of my favorite knitting stitches.
Kegan's square has a sun in the middle (she loves the sun), it represents her because of her colorful personality and she's complexly-simplistic.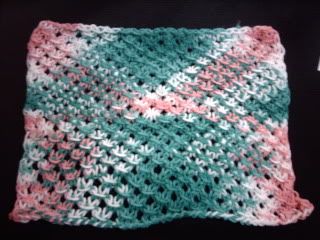 Winter told me: "I chose acrylic to represent the lasting durability of friendship. It doesn't wear out. Green is the color of the natural world I love, pink is for the girly side of me, and white displays the purity of my heart. The stitch pattern I picked because is has depth, complexity and is open like me."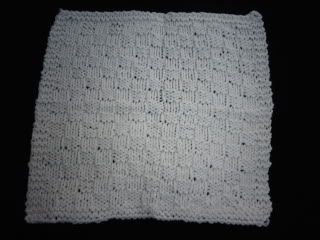 This square is the first knitted item Ame made, she learned to knit at Ravelry, so that's special. Cool is also basket weave, my personal favorite.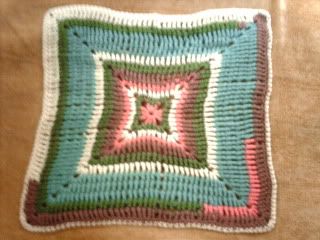 This squares holds leftover yarn for the most special original projects Robin has worked on so far, like her blue scarf and her freeform skirt.
Victoria's square reflects her multi-craft focus and her love for cotton blends. It is part woven, part crochet. The brown part is a cotton-silk blend.
Linda's square resumes two passion of her, bargain shopping with her youngest daughter and her imagination. Usually she reads the pattern and make her own interpretation, that's how "Night in the forest" came to life.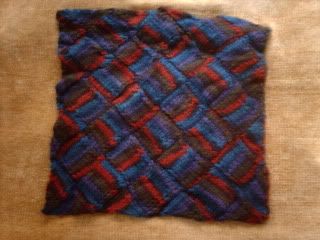 Alyson says her square represents her current obsession with entrelac and knitting.
Well, now you know the whole story and I can cuddle in the afternoons watching TV, knitting, crocheting, cross stitching... All coming soon when I finally move (yep, twice in less than a year...)
Happy crafting!