Hello fellow crafters! I'm happy to announce that I visited the eye doctor yesterday, apart from an allergy everything is fine with my eye sight, except for the fact that I'm having presbyopia... I told that to the lovely lady sitting next to me at the doctor's waiting room (while waiting for the drops to have effect) and she said:- "That's impossible, you're just a child! How can you have presbyopia?", she got mute when I told her I'm 45!!! LOL Armed with my new glasses I'm planning to get back to cross stitch, crochet, knit, scrapbook... you name it ;)
At school I have a small closet to keep my educational resources such as toys, markers, modeling clay among other stuff, but containers to keep all that neatly organized had been an issue, so I'm trying to upcycle any that gets to my hands, like two empty plastic food containers: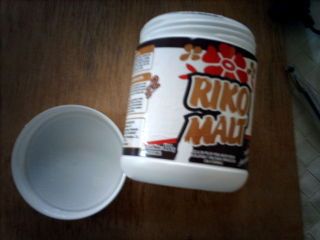 Just a little bit of colored cardboard, a scissor, craft punchers, buttons, ribbons, glue, markers and imagination can turn it into a fanciful storage for small items. Look how they turned out:
Top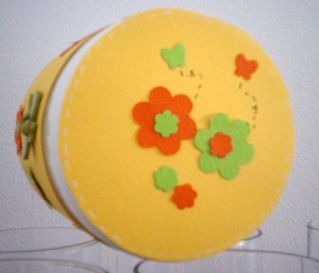 Sides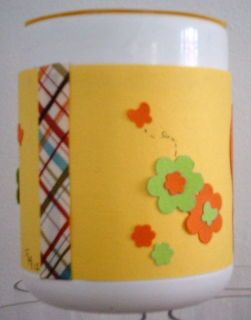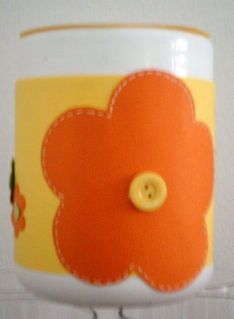 Top
Sides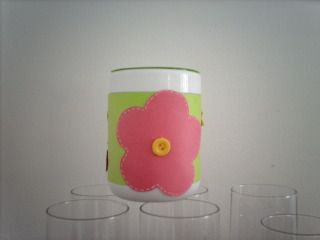 I know cardboard is not very durable, but it'll be fun to replace the decor once this one gets dirty.
Happy crafting!!!