Hello fellow crafters around the globe! I'm happy!!! Today was the last day of school for this school year, now I'm on vacation until September 17th.
I spent my whole weekend researching on Art Journaling, a beautiful technique I was wanting to try. Taking a small step made a page, one single page, which will be led by others and then bind as a book. The subject: Art!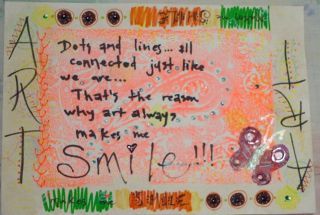 The fluorescent background is stamped with a foam meat tray, carved with a stylus. Toned it down a bit with white pastel chalk.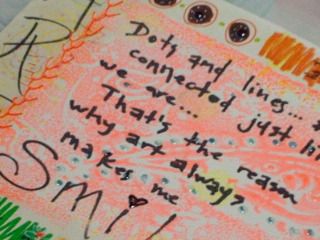 Added some dimension with Glossy Royal Coat, by Plaid.
It has a feather stitch edge and some glow on the dark thread on the butterfly. Of course I used the stamps made with foam and the eraser.
Guess I'll have to be brave and experiment with new materials and techniques even if the results are not what I expect.
Happy crafting!