Hello fellow crafters!!! Just a few days away from Vacation!!! And as the Go-go's said "Vacation's all I ever wanted, vacation's all I ever needed". On the meantime I've been warming up with five projects:
One: On the bus ride I've manage to complete the back of my summer breezy cardigan! Thanks again Sandy and Magaly for providing the pattern and the thread to make it possible ;P
BTW The flower isn't an embellishment, it's a tape measure covered, something we made at Good Things Together Ravelry group.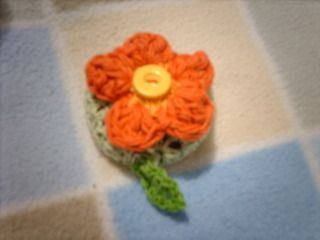 The leaf is a pull for the tape. I like that it matches the project bag. It feels so nice to be all color coordinated :)
Two: A pencil case for a former student.
Three: I was wanting to make some pretty pins since ages. Having so many beads, crimps and such, guess it was a nice stash buster. These have just silver crimps and a Millefiori bead. They look so pretty!!!
Four
:
Two ghost necklaces with mood beads, the larger one for
Mildred
, her birthday was past Sunday. T
he small one for me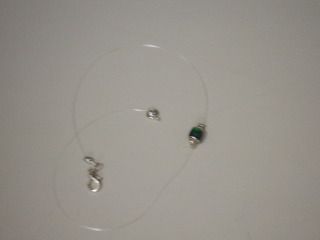 Five: Of course Mildred's present should have a pretty card. I'm so happy with this one, simple yet stylish :)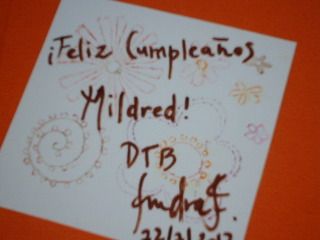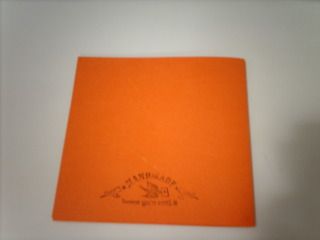 But a sad thing happened; one of the stamps got lost, they're from the package "Terrific tags", clear stamps by Fiskars. I really don't know how it happened, took all precautions possible and yet I believe it fell on the sink, even took the pipes out to see if it was on the drain... *sniff* my poor pretty little flower is lost forever, or at least until I can buy a replacement.
Any way, I've been experimenting and now I can make my own stamps, either carved on an eraser or made with foam.I'm pleased with how they work ;-)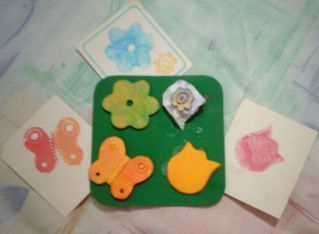 Haaaappy crafting everyone!!!!