Just a small note to show my new crochet/knitting row counter. It's a beaded bracelet that has nine beads on each row and works like an abacus. It goes up only to 99 but if I ever want one that has up to the hundreds will make another one with three rows.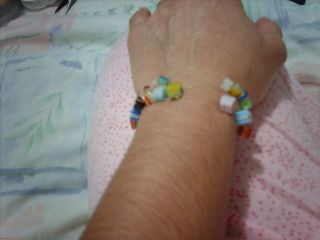 I didn't have eighteen beads all in the same shape and in two different colors which should had been the logic thing to do. Instead I used Millefiori cubes in two different sizes, they don't look so well together because one group of beads is significantly larger than the other. Anyway, I just tested it and it works well, it'll come handy when I'm on the bus crocheting, sometimes I even do that standing, so it's the best way to keep track of rows (which I often lose lol)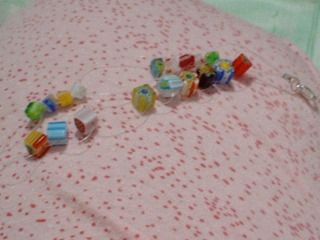 I bet it would be cool to make a child friendly version for their calculations... Another project on my vacation to-do list!
Happy crafting!