One of my first purchases when I went to live on my own was a director's chair, in navy blue, everything on my home was blue and white. Well, the thing became a treasured possession, but the navy canvas saw better days. So I decided to replace it, not with blue...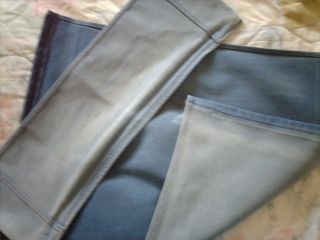 ...but with a colorful canvas.
Here's how it looks now. Loud, but I like it and it matches the rest of my home. Have it on the kitchen since I have a table there but no stools.
Making the replacement seat was a piece of cake, because sewing on the machine is easy when it comes to straight lines, but curves? Well, that's another story. These teddy bears are for my nieces, the famous twins, though I ended up hand sewing them, you can see the ears are all uneven. Auntie Sandra works with special needs, those are special bears. I don't think the babies will mind when they're playing with them (most likely trying to eat them lol) Pattern from
Bunny Hill Designs
.
These days had been cold. And I've been a bit anxious about the breast scan (next Thursday). Nothing better to get my mind off it than knitting a sort of shrug. More like a pair of sleeves. Got a ball of Bernat Mosaic in "Daydream", but it's only a hundred grams, so it was perfect for a scarf, of course I wanted something different. In an unprecedented experiment, grab my knitting needles and free formed this thing, I mean, shrug.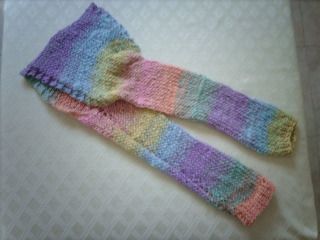 It's a tight fit but it does the trick. My arms are warm, the sleeves are not that long so I can do my dish washing without having them soaked.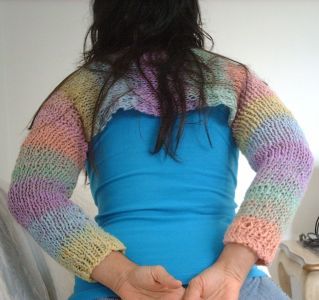 And it's wide enough to keep the shoulders warm without the inconvenience of falling off like a regular shrug would.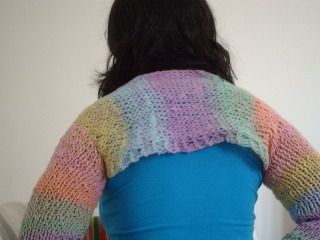 Also does not cover the b**bs but that's OK because with all that fat in them I don't really need a warmer lol Good thing is that it can be worn also as a scarf.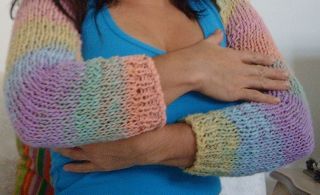 That's today's report, I'll be busy with doctors appointments over the next few days, probably will be back to blogging next week.
Stay warm people!!!