Hello fellow crafters out there!!! I'm happy that my beloved Necchi has been repaired. Well, not so much repaired as serviced, it only needed the carbon brushes to be changed. The technician was happy to work on it and the first thing he told me it that it was a wonderful machine and that it shouldn't ever occur to me to change it for a new one because that one is too old lol He was very helpful and told me what to do with every feature of my machine :)
It was time to turn in my mom's sewing machine. I wanted to make a final thank you present for her, besides the organized tin, new needle case, a few new bobbins and a double needle... I made a cover, that turned out to be too small but miraculously fits my Necchi.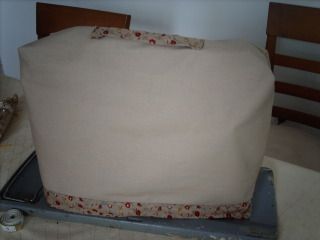 The second one is a tight fit, but at least will keep the dust out of it.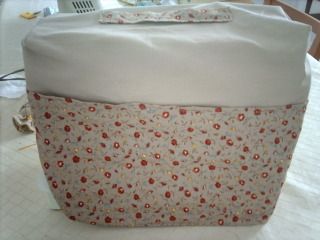 And it has a pocket to hold the pedal foot and cable.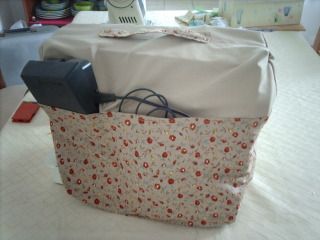 We have matching covers now :)
Since I've been staying home and I won't go out this vacation I treated myself with some sewing notions. A wonderful bobbin organizer, it holds 25 so I'll have to get 14 more to fill it, guess it won't be too hard since they're cheap.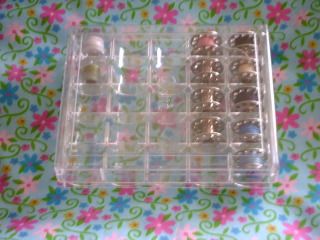 And stashing up all kinds of sewing threads on big format, to make it last longer.
I've also been experimenting with dehydrating, it's a healthier way to stock food. I
posted on my food blog
about it if you want to peek.