I was part of the Easy Peasy Project bag exchange at Ravelry, My partner, Mary, just got her bag today, after almost two months, and I mailed it Express!
It was such a pleasant process, I got to do all i like: embroidery, sewing, wire wrapping and crocheting. To start I sketched a few ideas, armed with a pencil, note pad and a cuppa. Then draw the pattern parts on re-purposed paper.
Cut the parts, embroidered the design (from
Cinderberry Stitches
) in a color scheme matching the fabric.
On the inside I wanted pockets for Mary's notions, big ones on one side for the needles, she often uses both DPNs and Circulars, so made 3 large pockets, and three small ones for the tape measure, stitch markers, yarn needle... Also placed a magnetic button.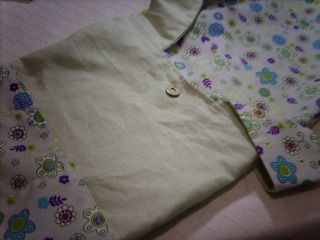 This is how it should look all stock up.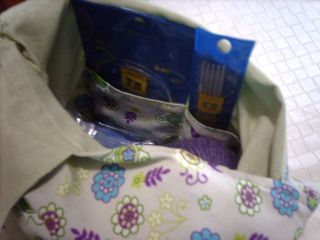 Then I crocheted a small African flower and added a few beads and a sun "made with a smile" charm to embellish the bag. Just a small whimsical detail that brings a smile.
One of the handles is shorter than the other, to close it tight and make everything safe inside.
I made a set of stitch markers, of course, matching colors.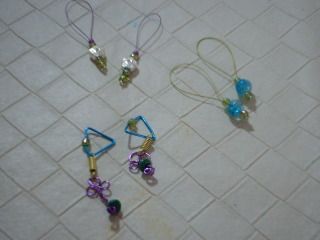 And added a few things to complete the present.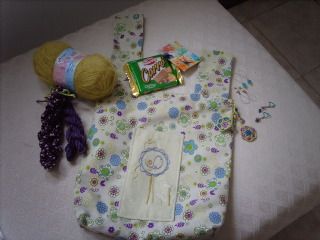 Amazingly, the chocolate didn't melt, and we were certain it would be! More pictures at my
sewing album
. I'm happy she finally got, was heartbroken and even made a replacement, just in case.