Hello!!! I've been at home for two days waiting for the technician to come repair my beloved vintage Necchi Supernova Ultra, I think mom must be missing her sewing machine, though she has been a doll and haven't ask it back. He said he'll do his best to stop by today, but it's very probable tomorrow is the day. Well, as long as I have food in the fridge I don't complaint about have to sit here waiting lol
As a thank you present I'm stocking mom's notions tin. Got a double needle for her. She new and asked me to sew something so she would know how it worked. I made a long needed place mat to use at school (yep, know what you must be saying, so much time waiting for the holiday and still I'm thinking about school hee hee)
The thingy is made with cotton fabric, well, I'm sure it must have some poly in it, but let's say it's cotton mostly, that makes it washing machine safe. It's also reversible, but as you can see in the following pictures the double stitch shows on front, at the back side it leaves a neat effect, which would be neater if I could stitch in a straight line :P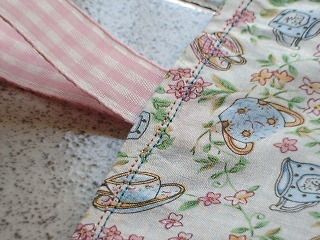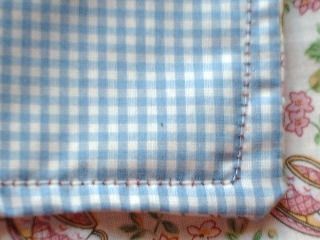 I put some ribbon on the side, you might be guessing what for...
You guessed right! So it can be kept neatly on the lunch bag.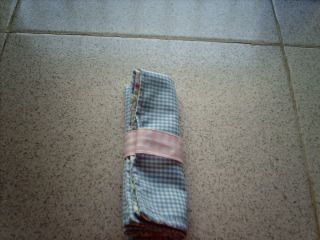 I like that it doesn't twist, it rotates over itself looking nicely folded!
Love how it turn out! So girly and shabby chic! Now I have to get my own double needle ;)
Happy stitching!!!