Hello again! I'm a bit sad because my machine has been acting up. I even bought a repair manual to see if I can solve the problem (or give the technician some heads up when I can afford to call him). Mom had to lend me hers.
On the meantime I've been busy with the SAL. It's quite lovely but it's been such a long time I didn't cross stitch that I had a few mistakes, some I was able to correct, other not. Still, I like how it's coming along.
My color scheme. I added a darker pink afterwards.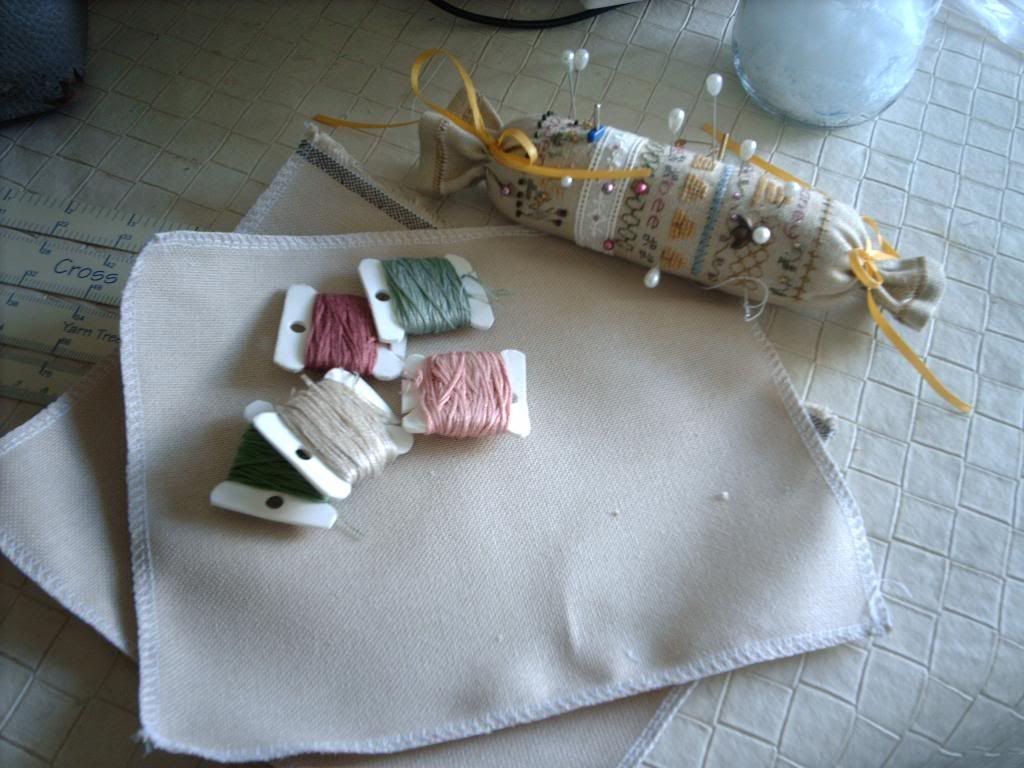 Had to secure the fabric, I hate when it looses threads at the edges.
And here's what I've accomplished: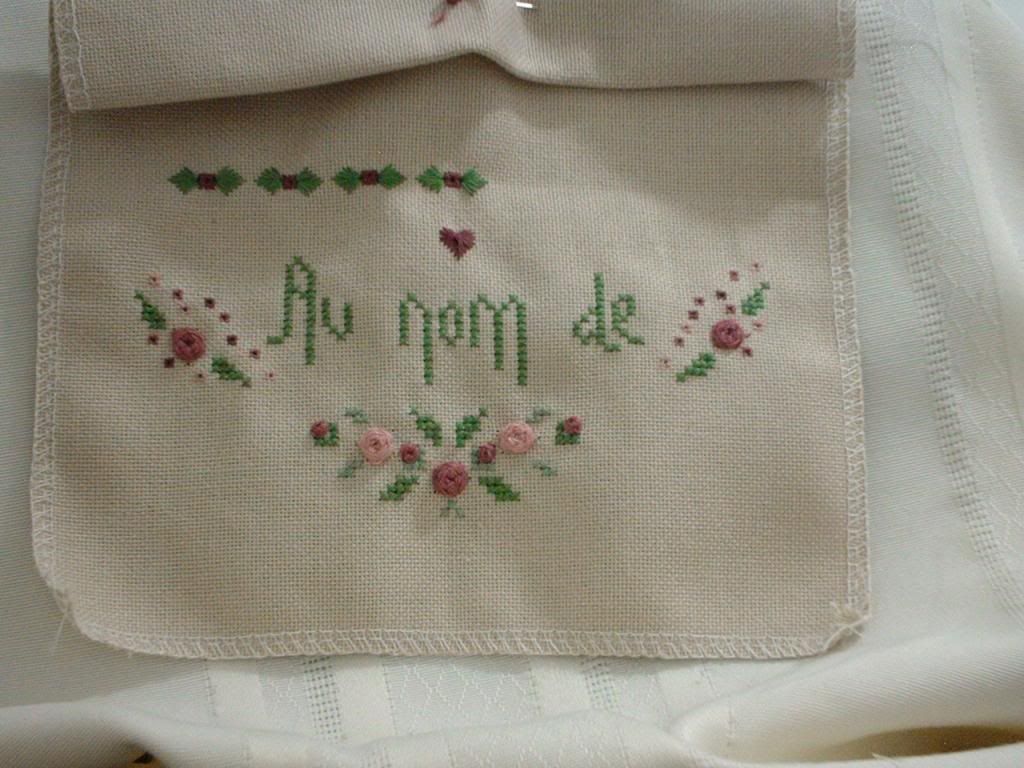 The Rhodes heart gave me a lot of work, I forgot how to make it.
I don't know if the Spiderweb roses should have that much thread in them but I do love how they look.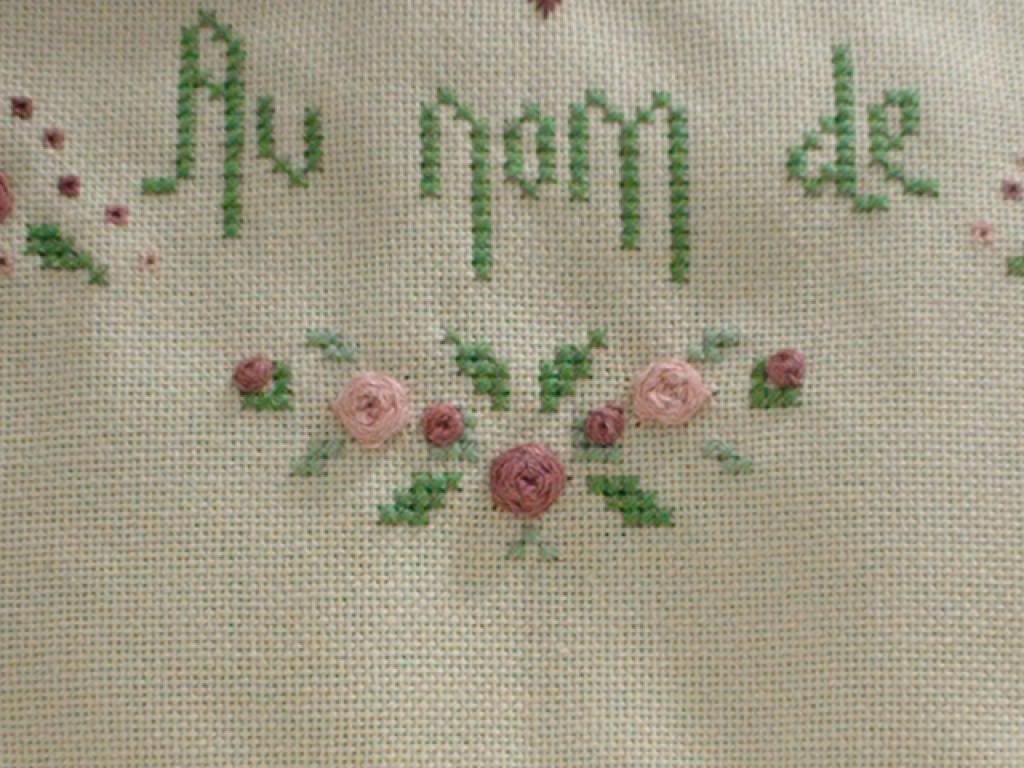 This little angel, a complimentary design I released past December, went away and I didn't showed it all finish with the ribbon and the cord around it.
German's angel post
has a cool 310 visits so far. I wonder if someone else has stitched him.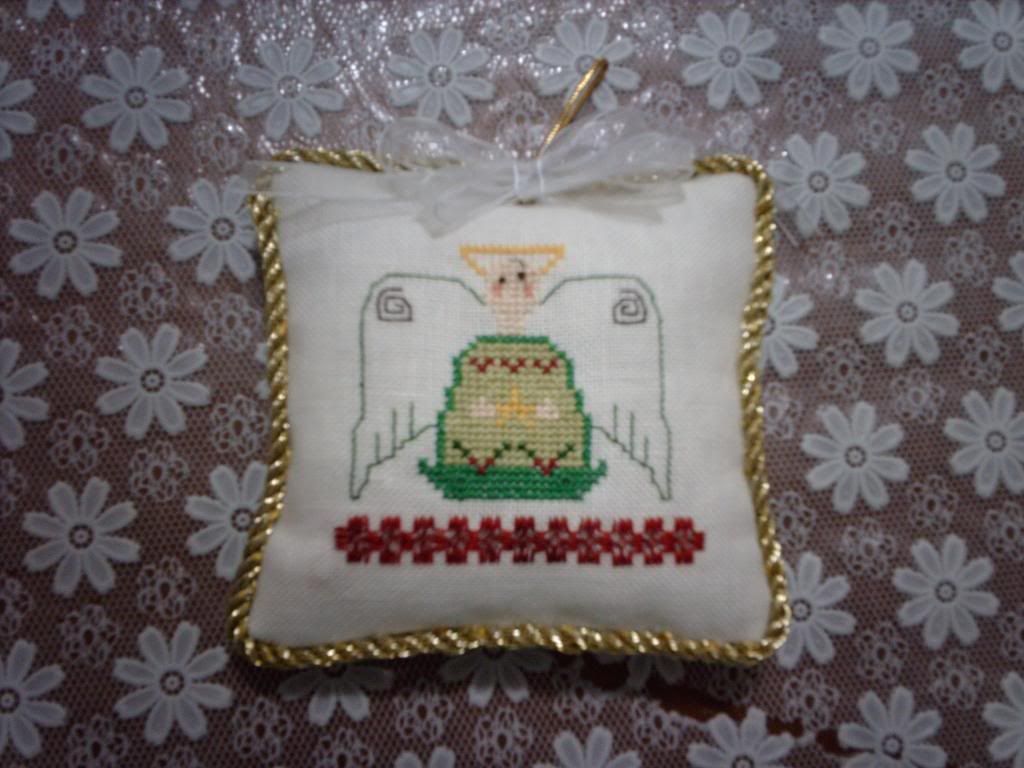 This is a commission from Nora, a small make up case for her and a place mat for her daughter. Came up with the idea of adding two small pockets, though I think will be only decorative, because anything place there won't be secured.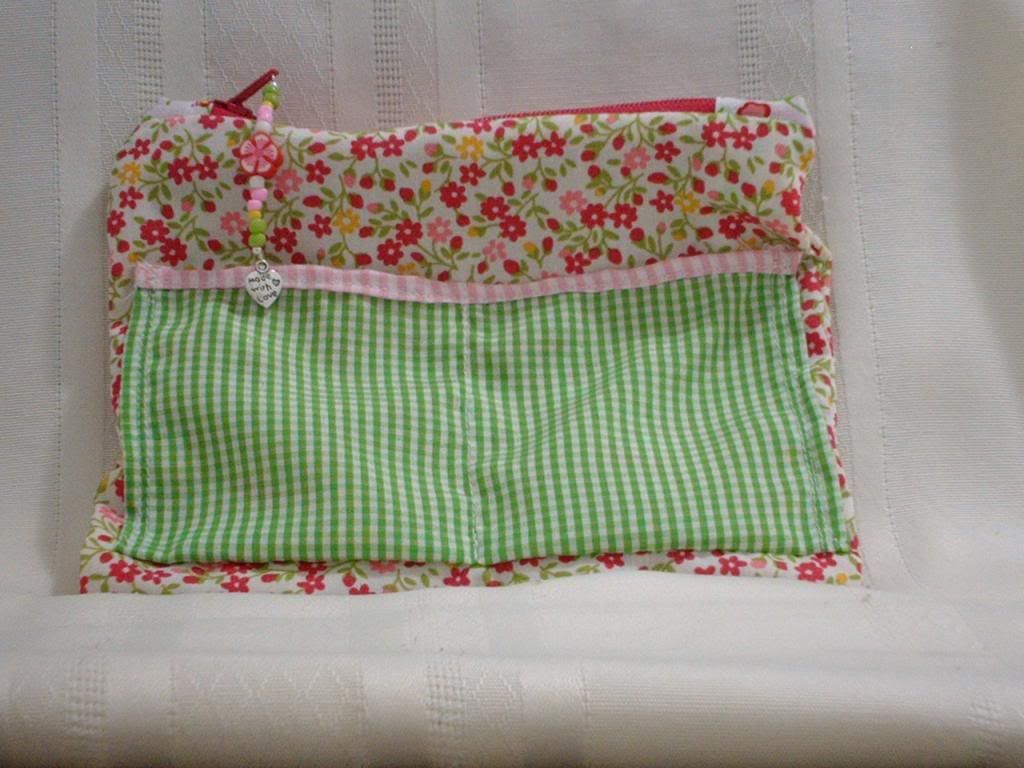 And to end the post, this
crazy quilt block, from 2011
, was finished as a needle book for my sewing class. Needless to say it has been praised a lot!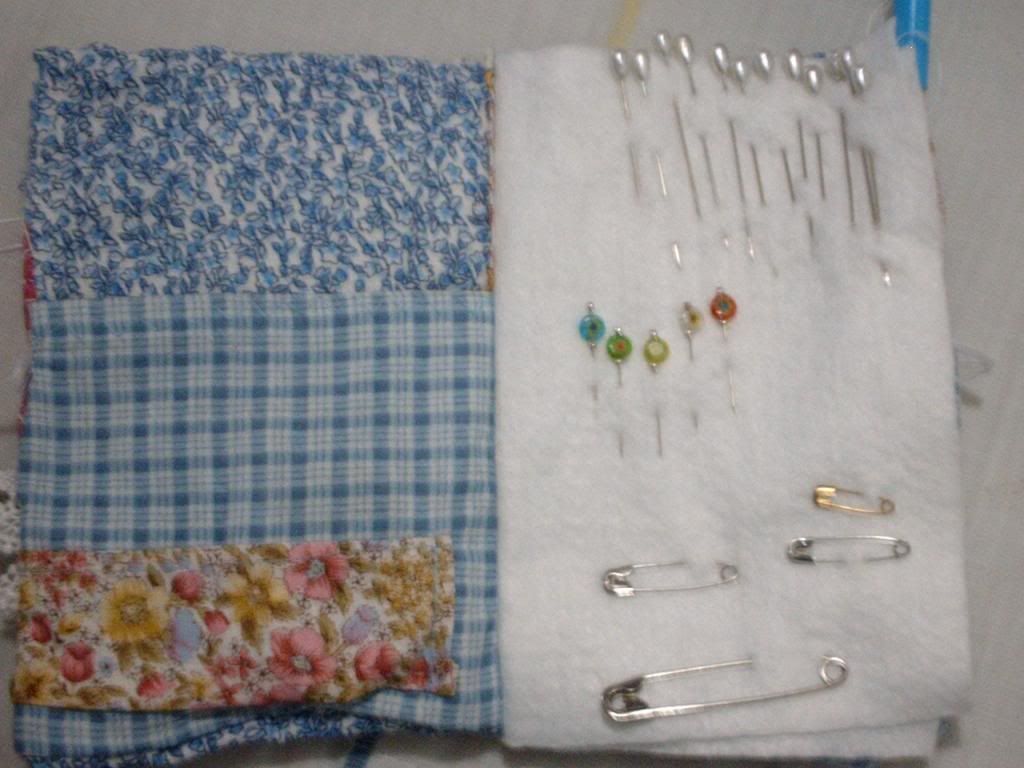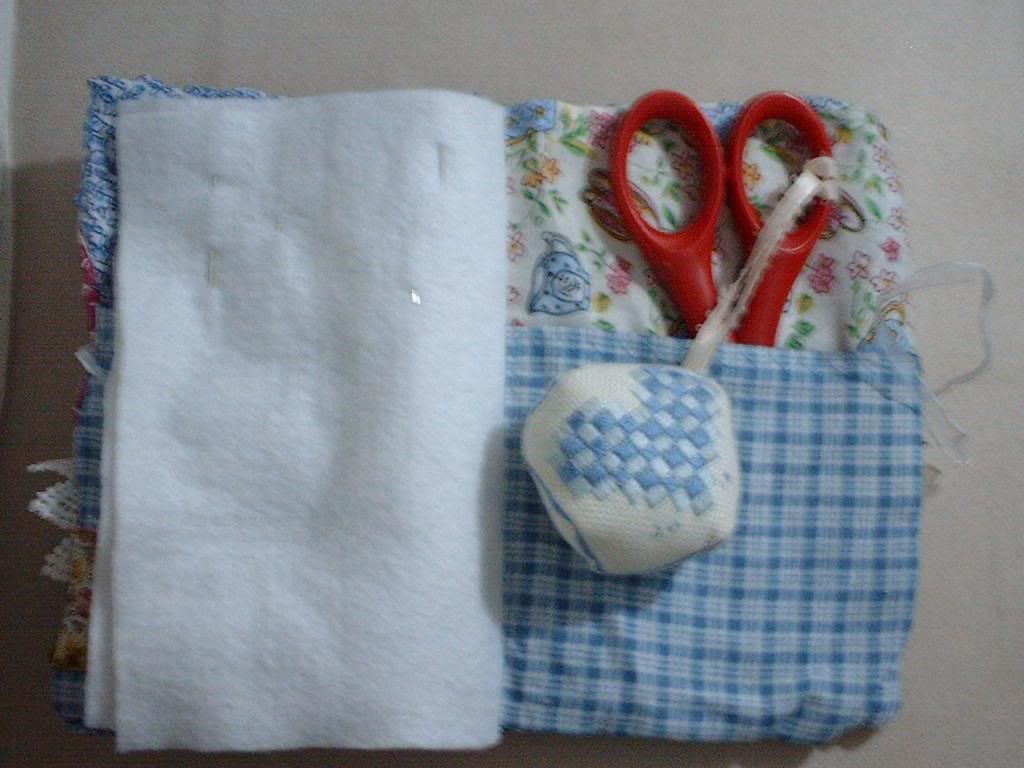 Now off to bed, else I won't be able to wake up tomorrow...
Thanks for visiting me ;) Hope you have a sweet Valentine's Day.