Hi there!!! I've been doing my physical therapy and keep getting better. Still will be on medical leave until the 30th. Little by little I managed to finished a pillowcase dress for one of my nieces. Will be working on the other one as the hand lets me. Haven't got the ribbon for the shoulders yet, but I did finish the matching toy ;)
I know it's not common, but I made it with a lining. Didn't like the finishing of it just serged or hemed, so added a cute embroidered fabric trim.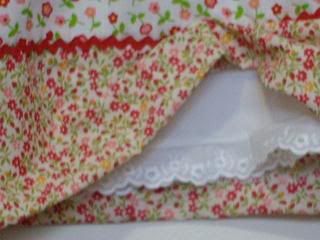 The bias tape came all the way from Malaysia (thank you Sue).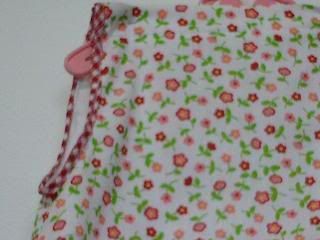 And couldn't resist to make a matching toy... It's owl season ;)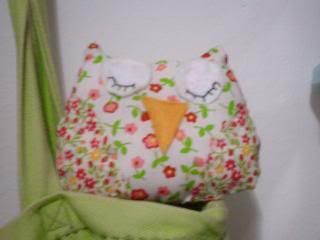 Well, it'll be gone after the show. I'm keeping my fingers crossed that it fits one of the babies right ;)
Happy crafty week!!!