Hi!!! My nieces will be two next May 17th. I wanted to make some pretty cards, like the ones I sent past year, but since they're not allowed to play with those I decided a different approach. I'm sending birthday bags instead.
To make them, stamped "Delia",
Sugar Nellie
stamp on the bags.Used some Fiskars flowers and an alphabet to stamp their names.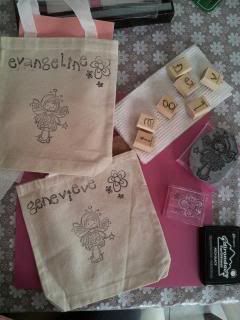 Then using fabric markers and cold paint, did all the coloring. The cold paint is awesome because I can do some shadowing and lighting.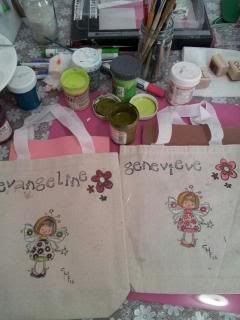 Afterwards used some fabric glue, mixed with opalescent glitter to give some sparkly details. After all what's a fairy without glitter...
Of course, chose some lining to match the fairies colors.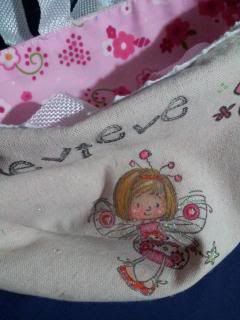 I wanted to add a ribbon to the handles, but wasn't sure, and didn't know wether to use the green one or the purple one on little E's bag. I asked, my brother said yes and comadre Elisa said no. It's a tie. Will you help me choose? Thanks!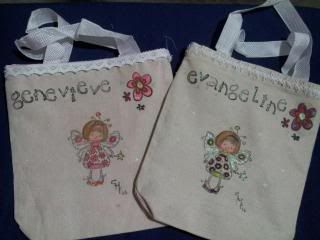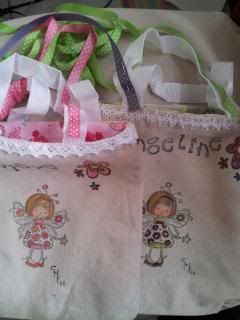 Tomorrow I'll post all the other patchwork bags from the commision.
Have a crafty week ;)